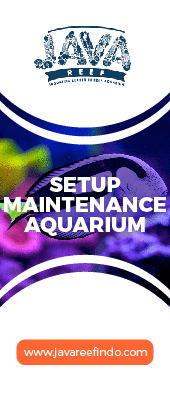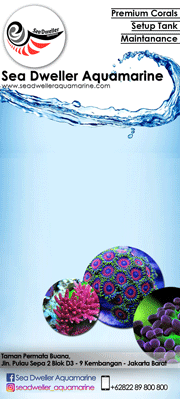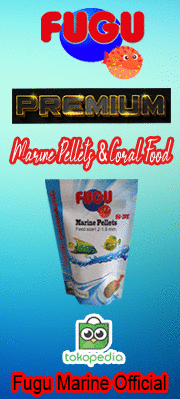 WIH ADA HIU BRACKISH GAN!!
INI DIA PENAMPAKANNYA GAN!!
[You must be registered and logged in to see this image.]
gile narsis btw narsis bgt ya tuh hiu.... ngikutin trend selfie tuh gan ! >_<
setelah saya wawancara dan kenalan ternyata nama dia adalah
BULL SHARK!!!
YES, jadi kita gak kalah ama tetangga kita fresh n saltwater donk gan =)
bull shark ato yg nama lainnya Carcharhinus leucas adalah ikan hiu super karena bisa berpindah daerah antara air laut, payau dan tawar.... biarpun kehidupan aslinya ada di lautan tapi kadang2 hiu ini suka ngelencer ke sungai2 loh gan....serius tuh! kemampuan hiu ini beradaptasi sangat tinggi loh dan tercatat sebagai salah satu hiu berbahaya karena kemampuannya tersebut! kok bahaya? bayangin aja klo ada di sungai ciliwung dijamin tuh g ada yg brani buang2 sembarangan seperti buang(maap) hajat.... ntr alhasil bisa digigit tuh orangnya =D
nah kembali ke lap-top
hiu ini kemampuan adaptasinya tinggi dikarenakan mempunyai organ2 spesial.... yaitu
1. insang : insang hiu ini mengandung sel-sel yang memungkinkan penyerapan na+ dan cl-di air tawar
2. ginjal : menghasilkan 20 kali lebih banyak urin dan menyerap urin dan urea
3. kelenjar dubur : mengurangi ekskresi garam
4. hati : mengatur produksi urea
di sebut dengan bull shark karena sifat dari hiu ini sendiri yang agresif, tidak dapat diprediksi, body kekar, moncong datar, gahar (kayak motor sport ini mah... bukan bebek lagi).. ukuran tubuh betina tentu lebih besar dari jantannya(kenapa ya banyak yg begini >_<)...ukuran Hiu ini bisa sampai 80an cm panjang saat lahir. ukuran hiu dewasanya untuk betina rata-rata 2,4 m dan berat biasanya 130an kg, sedangkan rata-rata hiu jantan dewasanya sedikit lebih kecil yaitu 2,25 m dan 90an kg.
lumayan besar walaupun tidak sebesar tiger shark ataupun great white shark....
hiu ini termasuk hiu yang soliter/mandiri bro! walaupun kadang ditemukan juga hiu ini bekerjasama dan bertenggang rasa dalam berburu hehe =)....hiu ini menyerang mangsanya perlahan satu gigitan, digigit lagi sampai mangsa tak berdaya. bisa dengan cepat berenang dan menyerang target. diketahui hiu ini memangsa ikan lain dan hiu, termasuk hiu banteng lainnya, kura-kura, burung, lumba-lumba, mamalia terestrial, krustasea, echinodermata, dan ikan pari. dan dilaporkan juga pernah menyerang kuda nil.... alamak....hajar mang!
karena kemampuannya dan keganasannya sampai2 dilaporkan sering menyerang manusia di telaga dan sungai2. bahkan pemerintah australia pernah menutup akses masuk sungai dari hiu ini dengan memasang jaring di sepanjang muara2 besar... salut dah =)
ganassss broooooo, hiu ternyata bisa di bikin ke payau jg ya......keren nih

Scorpio

Small Fish





Posts

: 40


Points

: 3252


Reputation

: -1


Join date

: 2014-04-21



memang ganas =) jika tak percaya silahkan buktikan diri di rumah =) tapi tolong anggota badan diasuransikan dahulu sebelum terjadi apa2 =P hehe....resiko ditanggung sendiri awkwkwkwwk
gak2 bercanda kok om scorpio
tp kalo melihara hiu ini ampe gede abis berapa ya buat makannya aja >_<
bisa2 hiunya makan daging terus juragannya makan tahu tempe T_T
Similar topics
---
Permissions in this forum:
You
cannot
reply to topics in this forum