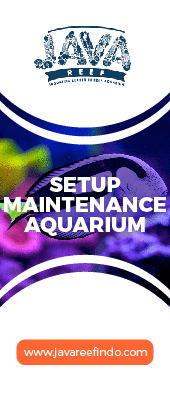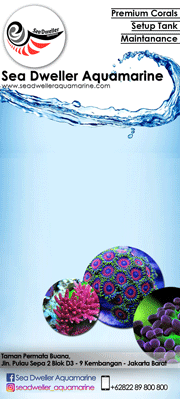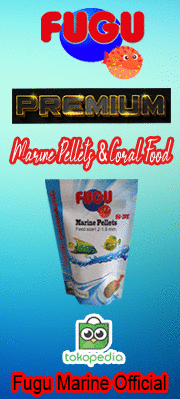 [You must be registered and logged in to see this image.]
Ada dua jenis ikan mono yaitu Monodactylus sebae dan Monodactylus argenteus. Perbedaannya yaitu pada panjang sirip dan warnanya. Mono sebae memiliki warna dasar silver dan bergaris hitam pada bagian kepala dan badan, ada warna kuning di bagian sirip atas, berbadan pipih, dan memiliki sirip yang lebih panjang. Sedangkan mono argenteus memiliki warna dasar silver dengan garis hitam pada bagian kepala dan menganai matanya, badan pipih, warna kuning pada sirip bagian atas, dan memiliki sirip yang lebih pendek dibanding mono sebae. Ikan ini brasal dari asia tenggara, australia, dan afrika timur.
Ikan mono termasuk ikan pemalu, sebaiknya dipelihara dalam aquarium dengan pencahayaan rendah. Ikan ini lebih suka hidup berkoloni sehingga jika dipelihara dalam aquarium sebaiknya dalam jumlah yang banyak. Jika dipelihara sendirian biasanya tidak mau makan. Ikan ini dapat diberi makan blood worm, jentik nyamuk, dan jika sudah besar dapat diberikan pelet.
Dalam pemeliharaannya ikan membutuhkan sanitasi yang bersih dan air yang tenang. badan ikan mono akan berwarna hitam jika kaget atau stress tetapi tidak sampai sakit. Tempramental ikan mono sebae lebih tinggi dibanding mono argenteus tetapi masih dapat dicampur dengan ikan lain yang ukurannya hampir sama.
Diketahui bahwa ikan mono tumbuh di air asin dan saat akan kawin ikan mono akan menuju ke air payau atau tawar. Seiring bertambah besar ikan akan menuju ke air asin lagi. Perubahan bertahap dari air payau ke air asin akan memaksimalkan warna dan kesehatan ikan. Pemijahan ikan mono cukup sulit dilakukan di aquarium.
salah satu ikan favorit ane  

lyon

Small Fish





Posts

: 44


Points

: 3559


Reputation

: 0


Join date

: 2014-04-21



schooling fish yg banyak disukai oleh penggemar ikan hias =D nice post pak bos!  
Sy jg ada 2 ekor klo ngk salah, udah gede. Tp krn hidup di air tawar, warna kuningnya sdh washout. tp makannya gampang, pellet, ikan cere, cacahan udang, dll. Boleh dibilang dr sisi pakan, ngk susah ikan ini.

Asfur

Small Fish





Posts

: 41


Points

: 3568


Reputation

: 0


Join date

: 2014-04-19



Similar topics
---
Permissions in this forum:
You
cannot
reply to topics in this forum