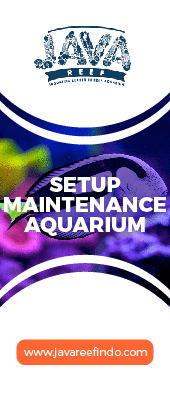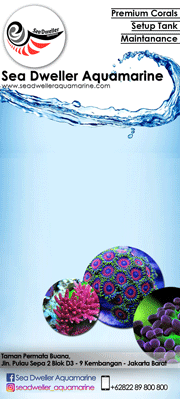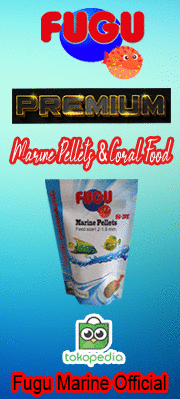 Acanthophyllia Spp adalah genus dari famili Mussidae, umumnya berbentuk bulat seperti "Donat" dan bukan koloni besar namun lebih ke individual.
Genus coral ini memiliki pigmen warna bermacam-macam dalam satu base, bisa berwarna solid ataupun multiwarna.
Dikenal dengan bahasa lokal Koral Donat/Doughnut Coral, genus coral ini memiliki nilai komoditi tinggi baik domestik ataupun internasional, nilai komiditinya biasa ditentukan dari warna, semakin multiwarna maka semakin tinggi nilainya.
Coral jenis ini terbilang mudah perawatannya, selalu menjadi pusat perhatian karena warnanya, menjadi koleksi yang sangat indah di aquarium laut.
Genus coral ini hanya memiliki 1 subspecies sejauh ini yaitu :
-) Acanthophyllia Deshayesiana
[You must be registered and logged in to see this image.]
Care Level : Easy
Flow : Low to Medium
Light Need : Low to Medium
Optimal Temperature : 24-28
Placement : Bottom
Kebanyakan orang mengganggap pelihara coral ini susah, itu tidak benar. Yang membuat susah adalah harganya yang tinggi. Donat yang harganya terjangkau hanya Donat Hijau dan Donat Bleaching.
Perlu diketahui, jenis coral ini hidup di laut yang agak dalam, tidak terlalu terpapar cahaya seperti coral lain di permukaan/lebih dangkal. Hal yang sering menjadi kesalahan adalah meletakkannya langsung persis dibawah/terkena lampu terang. 
Untuk mengadaptasinya pada awal mula letakkan di shading area yang tidak terlalu kena lampu terang. Diamkan hingga dia beradaptasi hingga kurun waktu sebulanan. Cahaya langsung ato terlalu terang jika dia belum adaptasi dapat berakibat bleaching/warna pudar. Suhu air jika terlalu tinggi (29 keatas) juga dapat berakibat bleach hingga kematian.
Warna biru lampu dapat membuat pigmen warnanya semakin baik sehingga warna lama kelamaan menjadi lebih cerah dan bagus. Dietarynya cukup memberikan coralfood, direct feeding akan lebih bagus. Optional lain bisa juga memberikan udang potong ke mulutnya. Coral ini tidak rewel parameter, pastikan saja untuk menjaga Nitrate tidak terlalu tinggi dan Phosphate tidak terlalu tinggi. Nitrate yang tinggi dapat mengakibatkan kematian dan Phosphate tinggi berpotensi meningkatkan resiko bleaching.
_________________
---
Batavia Aquatic
Marine Tropical Fish & Corals Online Store
Address : Batu Ceper Indah - Kota Tangerang
WA/Call : +6282111383489
Phone : +6221-55726094
Email : bataviaaquaticcv@gmail.com
Facebook : Batavia Aquatic
Instagram : bataviaaquatic
Tokopedia : Batavia Aquatic - Kota Tangerang | Tokopedia
[You must be registered and logged in to see this link.]

Batavia_Aquatic

Global Moderator





Posts

: 706


Points

: 3853


Reputation

: 52


Join date

: 2015-08-31



Similar topics
---
Permissions in this forum:
You
cannot
reply to topics in this forum