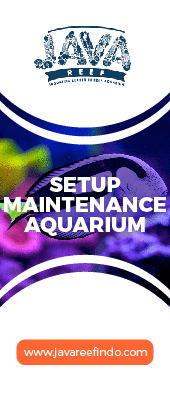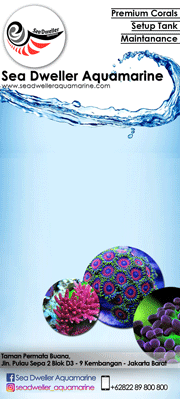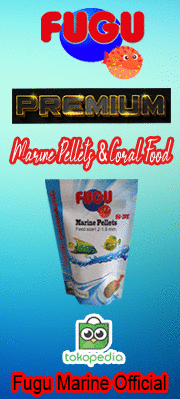 [You must be registered and logged in to see this image.]
Alangkah indahnya jika rumah Anda dilengkapi aquascape, seperti di ruang tamu, ruang kerja, atau ruang makan. Aquascape bukan sekadar akuarium taman, tapi berisi filosofi alam dan mampu menghadirkan rileksasi bagi penikmatnya. Di awal hadirnya aquscape, tidak semua orang mampu memilikinya karena sangat sulit membuatnya. Di samping karena belum tersedia peralatan pendukung, juga belum adanya kajian serius tentang kelayakan dan perlakuan ideal yang mesti dilakukan bagi aquscape. Namun, sekarang sudah serba mudah, Anda sendiri dapat membuatnya.
Berikut ini kami berikan langkah-langkah sederhana pembuatan aquascape ukuran kecil.
Step 1
Siapkan perlengkapan aquascape, seperti akuarium, lampu neon atau LED, CO₂, colokan listrik, chliller, kipas, dan berbagai perlengkapan lainnya. Selain itu, siapkan juga tanaman air, ikan dan udang, pasir silika, pupuk, bebatuan, kayu, background, lap, slang air, dan ember.
Step 2
Tebarkan bakteri pengurai secara merata di permukaan akuarium.
Step 3
Taburkan pasir silika di sekeliling akuarium dengan ketebalan 3 cm. Tujuannya, agar pasir yang mengandung pupuk tidak terekspos sinar dan berlumut.
Step 4
Campur pasir silika dengan pupuk konsentrat Florapol sesuai dengan aturan pakai, lalu aduk secara merata. Taburkan hasil campuran tersebut di bagian dalam akuarium.
Step 5
Taburkan pasir silika di bagian atasnya dengan ketinggian maksimum 2 cm dari dasar permukaan akuarium. Dengan demikian, kontur pasir akan terlihat lebih baik.
Step 6
Letakkan kayu atau bebatuan (hardscape) sesuai dengan gaya dekorasi yang diinginkan.
Step 7
Masukkan air hingga setinggi 6 cm, disusul dengan menata tanaman. Dimulai dengan menanam pohon yang besar terlebih dahulu, diikuti dengan tanaman yang lebih kecil.
Step 8
Isi akuarium dengan air hingga penuh. Selanjutnya, pasang peralatan akuarium seperti lampu, filter, dan CO₂.
Step 9
Jika tahapan mendesain aquascape dan perawatan dilakukan dengan benar, tanaman air di dalam akuarium akan tumbuh subur setelah beberapa bulan.
Semua petunjuk lengkap pembuatan aquascape ini dapat Anda temukan di dalam buku "Aquascape: Pesona Taman dalam Akuarium" terbitan AgroMedia Pustaka. Buku ini ditulis oleh Taufik Widjaja, Bsc yang membahas secara lengkap tentang pembuatan dan perawatan aquascape sehingga Anda dapat membuatnya sendiri dengan berbagai pilihan ragam tanamanan, desain, dan ukuran.

jefz_80

Egg Fish





Posts

: 9


Points

: 3119


Reputation

: 0


Join date

: 2014-04-08




kingfish

Small Fish





Posts

: 33


Points

: 3121


Reputation

: 3


Join date

: 2014-04-21



Mantap infonya
buat yg mau coba2 bikin, ikuti tips diatas
utk pengembangan di dunia aquascape bisa banyak bereksperimen
contoh: Co2 DIY, lampu LED, pupuk organik, dll
coba nanti kalo kuota berlebih sedot vidionya ah
mau start akuaskep tapi sibuk banget

H

Small Fish





Posts

: 34


Points

: 3080


Reputation

: 1


Join date

: 2014-06-06



Similar topics
---
Permissions in this forum:
You
cannot
reply to topics in this forum