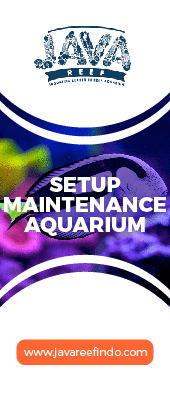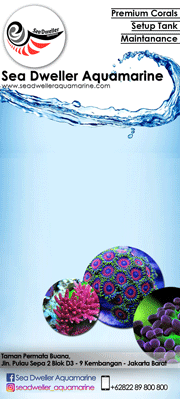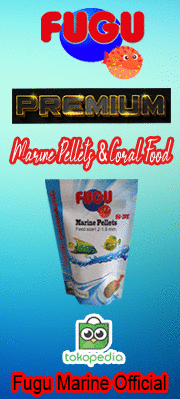 Bermain aquascape rasanya tidak lengkap kalau tidak menggunakan suntikan/injeksi karbondioksida (CO2) ke dalam air. Injeksi CO2 ini dimaksudkan untuk menyuplai CO2 terlarut dalam air untuk digunakan tanaman air dalam proses fotosintesis. Jika gas karbondioksida dalam tank cukup, dengan diimbangi nutrisi dan cahaya yang cukup pula, tanaman akan segar dan rimbun.
Namun tabung reaktor CO2 ini begitu mahal, harganya rata-rata 1 juta. Tapi tenang, ternyata kita bisa meramu sendiri gas CO2. Bagaimana cara membuat gas CO2 sendiri yang murah meriah dan tahan lama? Do It Yourself (DIY) CO2, buat sendiri gas CO2-mu!
Berikut ini alat dan bahan yang dibutuhkan untuk membuat sendiri gas karbondioksida :
Alat :
1. Botol air mineral bekas 1,5 liter lengkap dengan tutup botolnya
2. Botol air mineral bekas 600ml (ukuran sedang) lengkap dengan tutupnya
3. Lem silikon (bisa dibeli di toko aquarium, bilang saja mau beli lem kaca) harga 7000
4. Selang kecil aerator lebih kurang 1,5m (1m = 3000)
5. Gunting
6. Solder untuk melubangi tutup botol (bisa dengan obeng yang dipanaskan)
Bahan :
1. Gula Pasir 1/4kg, kalau bisa yang warnanya agak kuning
2. Ragi roti (fermipan) 1/4 sendok teh, bisa dibeli di pasar atau toko kue @2500
3. Baking powder 1/2 sendok teh (optional, bahan ini bisa ditiadakan, CO2 tetap terbentuk)
Ragi, gula dan air dicampur di botol 1,5liter sehingga terjadi fermentasi. Proses fermentasi tersebut menghasilkan CO2 dan alkohol. Selang dari botol besar dihubungkan ke botol kecil sehingga alkohol dan CO2 berpindah. Di botol kecil selang dimasukkan dalam air sehingga alkohol tertinggal di air sedangkan CO2 menguap di udara. Kemudian di lubang kedua botol kecil yang dihubungkan ke aquarium adalah tempat mengalirnya CO2.
Cara Pembuatan :
1. Buat 1 lubang pada tutup botol 1,5liter dengan menggunakan solder atau obeng yang telah dipanasi. Buat 2 lubang juga pada tutup botol 600ml.
2. Botol 1,5liter : Potong selang silikon sepanjang ± 45cm, lalu masukan pada lubang di tutup botol. Jangan terlalu dalam memasukkan selang karena selang tidak boleh tenggelam di air.
3. Hubungkan ujung selang dari botol 1,5liter ke botol 600ml. Di botol kecil ini potong selang agak panjang, masukkan ke lubang pertama sehingga jika botol kecil diisi air selang akan tenggelam.
4. Pada lubang kedua masukkan selang juga tapi selang tidak sampai tenggelam ke air.
Jika bingung coba liat gambar
[You must be registered and logged in to see this image.]

greendonesia

Egg Fish





Posts

: 4


Points

: 3161


Reputation

: 0


Join date

: 2014-04-23


Location

: Bandung



Terima kasih bro atas postingannya, tapi diy nya ini sy pindahin ke bagian freshwater ya, soalnya ini bro keposting di bagian marine  
Mantap infonya...
kebanyakan pemula pasti coba ini, tapi setelah berjalan, kerasa boros, hahaha...
Yg penting semangatnya...
Similar topics
---
Permissions in this forum:
You
cannot
reply to topics in this forum