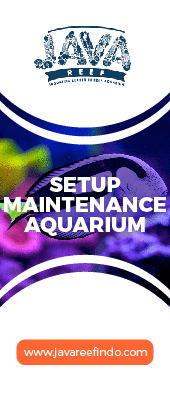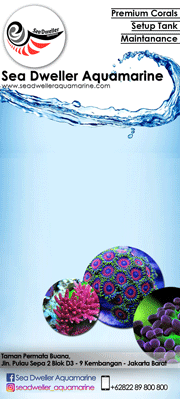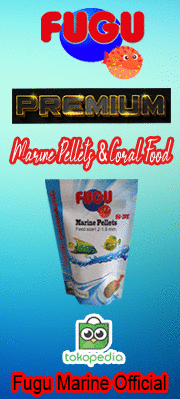 [You must be registered and logged in to see this image.]
Ikan ini adalah ikan predator yang hidup di perairan Sungai Amazon. Ikan Peacock Bass hidup di air tawar dan ikan ini juga termasuk dalam keluarga cichlidae. Coraknya yang berwarna kuning dengan garis hitam vertikal memang sangat indah untuk dipandang dengan sirip berwarna merah,hitam dan biru semakin mempercantik penampilan ikan ini.
Ketika masih kecil atau kira kira panjangnya 3-7cm ikan ini masih berwarna abu-abu dengan garis hitam di ekor dan bintik/totol hitam di badan, tetapi seiring pertumbuhannya maka warna kuning dan motif lingkaran di ekor nya akan mulai muncul dibarengi dengan perubahan warna sirip mereka.
Ikan ini juga ikan yang tergolong agresif dan bernafsu makan yang tinggi jika anda memasukan ikan kecil ke dalam tank (akuarium) yang berisi ikan ini pastilah langsung dilahapnya. Ikan ini juga tergolong ikan yang agak manja karena memerlukan oksigen yang tinggi dan air yang bersih. Jaga selalu kebersihan filter anda karena jika filter anda bersih anda tidak harus sering sering mengganti air di akuarium anda. Jika anda terlalu sering mengganti air maka tagihan air anda akan meningkat sehingga pengeluaran anda pun bertambah selain itu juga ketika anda sering mengganti air ikan ini harus beradaptasi lagi dengan air yang baru dan ini membuat ikan mudah stres, jika stresnya sudah tergolong stres berat ikan ini bisa mati.
Ketika anda memelihara ikan ini dari kecil anda dapat melatih dengan memberi makan ikan ini dengan potongan daging, karena biasanya jika memlihara/membeli ikan ini sudah besar maka ikan ini biasanya tidak mau memakan benda yang tidak bergerak contohnya ikan mati.
Jika anda memelihara ikan ini disarankan meberikan lampu yang terang, jika tidak terlalu terang maka disarankan dengan memberi pasir/batu dengan warna yang cerah karena bisa membantu pembentukan warna ikan ini.
Jika anda memberikan substrat gelap dan lampu anda tidak terlalu terang maka warna ikan ini tidak bagus hanya berwarna coklat kehitaman.
Karena ikan ini tergolong predator maka anda tidak boleh memasukkan ikan lain yang lebih kecil kecuali untuk makanan mereka.
Popular Name : Butterfly peacock bass
Cientific Name: Cichla ocellaris
Family: Cichlidae
Environment: freshwater
Origin: South America
Adult Size: Max length : 75cm, max weight : 7 kg
Deept water: -
Lifespan: - years
Social: predator, canibal
Feed: Feeds only on small fish, especially threadfin shad, mosquito fish, tilapia and bluegill..
Breeding: Egglayer
Care: -
pH range: 6 - 6.5
Temperature: tropical, 24°C - 27°C
Distribution : South America: Marowijne drainage in Suriname and French Guiana to the Essequibo drainage in Guyana.
peacock bass ada banyak jenis ya, sesuai motifnya..ada yang bisa bantu untuk identifikasi??

di-k

Small Fish





Posts

: 28


Points

: 3364


Reputation

: 0


Join date

: 2014-04-21


Location

: sentul




tropicalfishfans

Small Fish





Posts

: 36


Points

: 3376


Reputation

: 0


Join date

: 2014-04-15



wiih mantab..trims bro...hanya ada beberapa yg terlihat mirip, mata awam saya msh susah membedakannya..tp ikan ini bener2 indah dipandang

di-k

Small Fish





Posts

: 28


Points

: 3364


Reputation

: 0


Join date

: 2014-04-21


Location

: sentul



di-k wrote:wiih mantab..trims bro...hanya ada beberapa yg terlihat mirip, mata awam saya msh susah membedakannya..tp ikan ini bener2 indah dipandang
ini salah satu ikan predator yg colorfull bro  

kingfish

Small Fish





Posts

: 33


Points

: 3364


Reputation

: 3


Join date

: 2014-04-21



Tambahin 1 jenis lagi
Temensis

Rudy Hartono

Egg Fish





Posts

: 5


Points

: 3325


Reputation

: 0


Join date

: 2014-05-07



orinoco bro setau saya
kalo dari segi keuangan, pbass dalam waktu 2-3 bulan harga jual bisa 3x lipat
:v

H

Small Fish





Posts

: 34


Points

: 3323


Reputation

: 1


Join date

: 2014-06-06



Similar topics
---
Permissions in this forum:
You
cannot
reply to topics in this forum