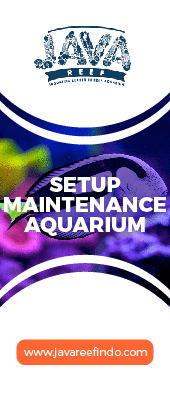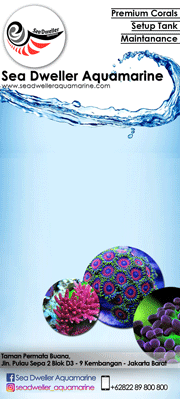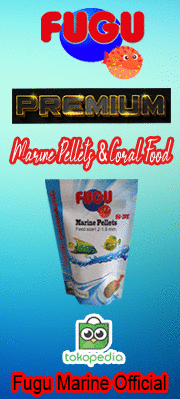 Mungkin sudah banyak yang berhasil beternak ikan ini, karena cukup mudah. Tapi coba kita ulas lagi biar makin sippp...
Convict Cichlid (amatitlania nigrofasciatus atau Cryptoheros nigrofasciatus)
Memiliki nama dagang Pink Cichlid, Zebra Cichlid, Snow White dan beberapa nama lagi.
Ikan ini memiliki beberapa variasi warna seperti garis garis hitam putih (zebra), warna pink - putih (leucistic), bahkan sekarang beredar varian albino dan marble juga.
Merupakan ikan asal Amerika tengah, hidup di lingkungan dengan pH air 6,5 - 7,8, suhu air 24 - 29 celcius.
Menyukai aneka macam makanan, seperti cacing sutera, cacing darah, cacing tanah, juga pelet buatan
Merupakan ikan yang "bandel" terhadap berbagai kondisi air.
Untuk memulai berternak Convict cichlid, diperlukan ikan yang mau "masang"
Membedakan jantan betina nya cukup mudah, pada ikan jantan cenderung memiliki warna dasar saja, sedangkan pada betina bagian perut mengeluarkan warna orange dan kebiruan pada siripnya.
[You must be registered and logged in to see this image.]
Jika sudah mendapatkan pasangan ikan, empatkan pada akuarium berukuran minimal 40cm x 20cm, jika ikan sudah siap kawin maka akan bertelur pada suatu objek (bisa berupa piring, batu atau kayu)
Pasangan ikan akan menjaga anaknya sampai berukuran cukup besar.
Anakan convict Cichlid bisa diberi makan berupa kutu air atau cacing sutera.
[You must be registered and logged in to see this image.]
Similar topics
---
Permissions in this forum:
You
cannot
reply to topics in this forum