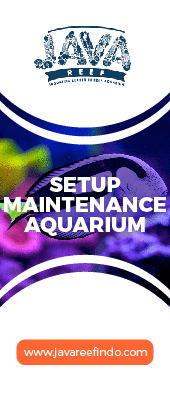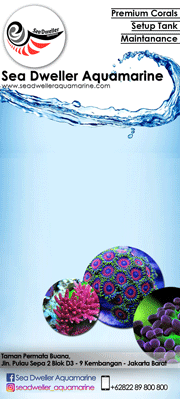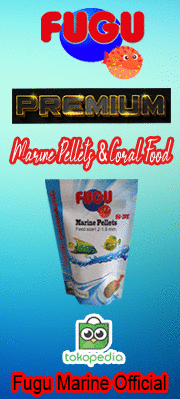 [You must be registered and logged in to see this image.]
Kali ini saya akan mengupas tuntas mengenai udang pelet yang terlihat cantik di dalam aquarium laut kita.
Udang pelet laut banyak dijumpai di toko penjual ikan laut dengan harga yang bervariasi. Warna yang menarik dan kegunaannyalah yang membuat kita ingin memilikinya. Udang pelet berguna untuk membersihkan tubuh ikan dari kulit mati dan parasit yang menempel dengan cara memakannya. Warna merah cerah dipadukan dengan warna kuning dengan garis putih di punggungnya membuat aquarium kita semakin berwarna.
Menarik bukan udang pelet seperti gambar di atas? Mulailah memburu dan membeli udang pelet tersebut, sebaiknya belilah dua ekor untuk satu aquarium, boleh lebih tergantung dana yang anda punya.
Tahukah anda bahwa sebenarnya udang pelet itu susah membedakan mana yang jantan dan mana yang betina???Saya telah lama mencari dan mencari tentang hal itu, lumayan kan kalau kita tahu??bisa kita budidayakan dan selanjutnya terserah anda.
Menurut pengalaman saya, udang pelet ternyata bisa dikatakan hermaprodit (berkelamin ganda). Kenapa bisa saya katakan demikian, karena suatu waktu saya membeli udang pelet dua ekor yang sedang bertelur, hingga telur-telur tersebut menetas. Alhasil anak-anak udang pelet tersebut jadi santapan lezat ikan-ikan yang saya pelihara. Dalam waktu tertentu, saya sering memperhatikan aquarium saya, dan ternyata tidak diduga udang pelet saya menghasilkan telur kembali satu ekor dan selang waktu berikutnya kembali satu ekor yang lain yang menghasilkan telur. Karena itulah saya jadi bingung dengan alat kelamin udang pelet tersebut, dan saya juga belum menemukan tentang bahasan mengenai udang pelet, untuk itu saya mencoba untuk berbagi pengalaman.

vampiro

Small Fish





Posts

: 38


Points

: 3367


Reputation

: 0


Join date

: 2014-04-23



Similar topics
---
Permissions in this forum:
You
cannot
reply to topics in this forum