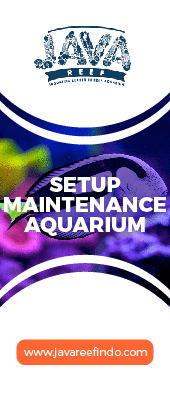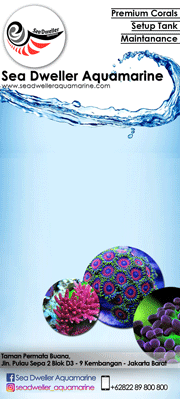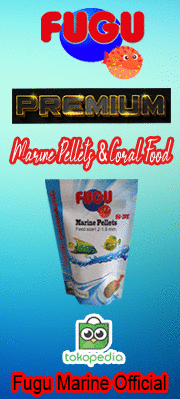 Dear Reefers dan Members IFC,
Berdasarkan hasil penilaian dan pengamatan yang dilakukan oleh IFC IndoFishClub dan Java Reef selaku Dewan Juri Utama dengan ini memutuskan bahwa 3 peserta dibawah ini adalah yang berhak menjadi juara, yaitu :
-) Juara 1 :
Chasingcorals Nano Tank
ID Member : chasingcorals
-) Juara 2 :
Pico Tank 40x40x40 Mix SPS & LPS
ID Member : eriquehehehe
-) Juara 3 :
Tank Mix Ngawur Bandung
ID Member : Toni Reef Ngawur
IFC IndoFishClub dan Java Reef mengucapkan selamat atas keberhasilannya dalam menjuarai kompetisi Dupla Cup!
Kepada para pemenang diharap untuk menyempatkan waktunya untuk datang ke Java Reef yang berlokasi di Green Lake City sebagai penyerahan resmi piala dan hadiah.
Mohon kepada para pemenang untuk dapat mengkontak GM IFC untuk pemberitahuan lebih lanjut mengenai penyerahan piala dan hadiah.
Sekali lagi kami ucapkan selamat dan tetap pertahankan aquarium anda untuk kompetisi selanjutnya yang akan datang.
Kepada yang belum beruntung, jangan patah semangat dan berkecil hati. Tetap update dan pertahankan aquarium anda untuk mengikuti kompetisi berikutnya yang akan datang terutama Tank of The Year IFC.
Keep update & always happy reefing!
Best Regards,
IFC IndoFish Club.             Java Reef
[You must be registered and logged in to see this image.]

_________________
-Paint your life with a beautiful fish-
Min .....mau ikutan sudah telat belum min wkwkwkkw
Selamat bagi para pemenang.......

tonyz

Medium Fish





Posts

: 79


Points

: 3435


Reputation

: 37


Join date

: 2014-05-05



---
Permissions in this forum:
You
cannot
reply to topics in this forum