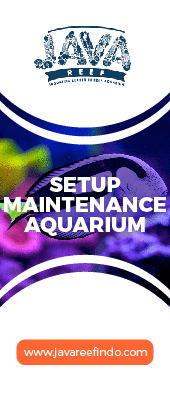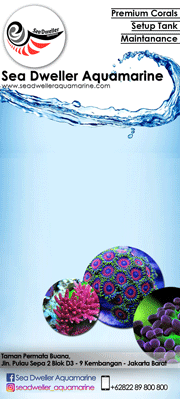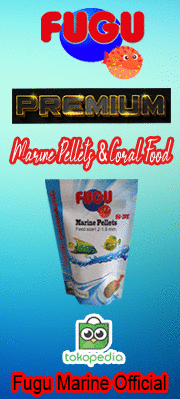 Salam para Member IndoFishClub!
IFC IndoFishClub akan mengadakan sebuah kompetisi kecil tentang edukasi berjudul Hot Topic of The Month yang bertemakan Share Your Own Topic Education or Experience setiap bulannya terus menerus tanpa ada batas waktu!
Cara mainnya sangat mudah, anda cukup membuat topic berbagi ilmu pengetahuan ataupun pengalaman anda yang berhubungan dengan dunia Aquarium Hias Laut di Subkategori Share Education. 
Masih bingung? Jangan khawatir, akan kita berikan contoh bergambar agar anda lebih paham.
1.) Dari Homepage Forum IndoFishClub, scroll kebawah hingga ketemu Subkategori Share Education
[You must be registered and logged in to see this image.]
Letaknya mudah, tepat di bawah Subkategori Event/Pameran IndoFishClub atau persis diatas SubForum Freshwater Aquarium Zone.
Setelah ketemu klik Subkategori tersebut
2.) Anda akan diarahkan ke halaman isi Subkategori Share Education, ingat sekali lagi bahwa anda harus membuat new topic diskusi bukan mengomentari topik yang sudah ada sebelumnya untuk bisa memenangi kompetisi kecil ini
[You must be registered and logged in to see this image.]
Klik ikon new topic di kiri atas halaman ini seperti yang diarahkan di gambar yang tercantum
3.) Siapkan judul topic yang akan anda share, misalkan anda ingin mengshare cara membuat DIY Fish Food maka cantumkan judulnya di kolom Title of The Topic, begitupun jika yang ingin anda bahas semisalkan pengalaman terkena racun lionfish dan penanganannya
[You must be registered and logged in to see this image.]
Setelah judul topic diisi, silahkan tuangkan curahan hati anda...ehhhh pengalaman atau ilmu pengetahuan anda di kolom isi. Buat semenarik dan seinformatif mungkin topicmu, tidak harus selalu berisi kata-kata. Penyertaan gambar ataupun video dipersilahkan. Semakin informatif dan menarik topic anda akan menambah nilai agar anda berhak mendapatkan hadiah dari IFC IndoFishClub.
Tersedia 2 Surprise Gift setiap bulannya untuk 2 topic yang terpilih sebagai Hot Topic of The Month persembahan dari IFC IndoFishClub.
Berikut adalah beberapa poin yang harus member perhatikan :
-) 2 topic yang terpilih tidak berasal dari member yang sama, namun jika 1 member katakan membuat 3 topic dalam sebulan maka IndoFishClub
hanya akan memilih 1 topic terbaik dari 3 topic yang dibuat oleh member tersebut
.
Barangsiapa yang ketahuan berbuat curang dengan menduplikat id kloningan maka id tersebut akan langsung di banned permanent dan seluruh topic yang dibuat id tersebut akan dihapus. Berkompetisilah dengan sportif
-) Topic yang terpilih akan dipindah ke Subkategori yang berhubungan dengan judul topic yang dibuat dan atau disticky di Subkategori Share Education ini. 
-) Jangan berkecil hati dengan topic lain yang anda buat/tersisa, topic tsb masih dapat ikut kompetisi di bulan selanjutnya. Termasuk topic lain yang belum beruntung terpilih akan tetap diikutkan dibulan selanjutnya.  
-)
Topic yang sudah pernah terpilih sebagai pemenang Hot Topic of The Month tidak dapat terpilih lagi di bulan selanjutnya
-) Penilaian topic sekali lagi berdasarkan
informatif, edukasi dan menarik atau tidaknya isi topic yang anda bahas
-) Suprise Gift dari IFC IndoFishClub tidak sama setiap bulannya dan tidak akan diinformasikan apa hadiahnya dari awal
, yang jelas hadiah berhubungan dengan Aquarium Hias Laut 
-) Penilaian akan dilakukan setiap tanggal 29 -30 tiap bulannya dengan sistem voting yang akan dilakukan di Facebook Group IFC IndoFishClub dan pengumuman serta penyerahan/pengiriman hadiah dilakukan pada tanggal 1 setiap awal bulan selanjutnya 
Sekian penjelasan panjang lebarnya, semoga kompetisi ini berjalan meriah dan seru setiap bulannya serta memberikan seluruh Reefers Indonesia informasi edukatif yang sangat berguna!
Best Regards,
IFC IndoFishClub Official
_________________
---
Batavia Aquatic
Marine Tropical Fish & Corals Online Store
Address : Batu Ceper Indah - Kota Tangerang
WA/Call : +6282111383489
Phone : +6221-55726094
Email : bataviaaquaticcv@gmail.com
Facebook : Batavia Aquatic
Instagram : bataviaaquatic
Tokopedia : Batavia Aquatic - Kota Tangerang | Tokopedia
[You must be registered and logged in to see this link.]

Batavia_Aquatic

Global Moderator





Posts

: 706


Points

: 3563


Reputation

: 52


Join date

: 2015-08-31



---
Permissions in this forum:
You
cannot
reply to topics in this forum