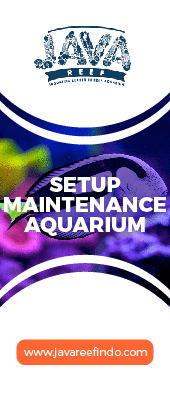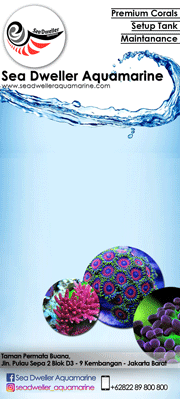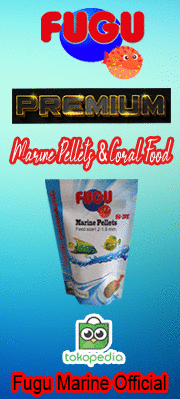 [You must be registered and logged in to see this image.]
3 lampu AI hydra 26
tank 150x90x90
skimer 
biopelet reaktor
rowa phos reaktor
wavemaker RW 15  
sump 60x80x150
adam chiller 1 pk

Adenium

Egg Fish





Posts

: 6


Points

: 2720


Reputation

: 0


Join date

: 2016-06-28



Mantap om aditia tanknya...sayang ukurannya gk bs ikut kompetisi om...hahaha
Masukan om, kyknya foto ditambahkan dari sudut angle berbeda bagus jg...bagus lg termasuk.sumpnya hahaha
_________________
---
Batavia Aquatic
Marine Tropical Fish & Corals Online Store
Address : Batu Ceper Indah - Kota Tangerang
WA/Call : +6282111383489
Phone : +6221-55726094
Email : bataviaaquaticcv@gmail.com
Facebook : Batavia Aquatic
Instagram : bataviaaquatic
Tokopedia : Batavia Aquatic - Kota Tangerang | Tokopedia
[You must be registered and logged in to see this link.]

Batavia_Aquatic

Global Moderator





Posts

: 706


Points

: 3918


Reputation

: 52


Join date

: 2015-08-31



fts coba om tanknya. cakep kayanya klo fts

indra nyimak

Moderator





Posts

: 364


Points

: 2930


Reputation

: 15


Join date

: 2016-12-04


Age

: 40


Location

: dki jakarta



Anti mainstream ini scapingnya...cuakeepp
Terencana mateng termasuk pilihan koral2nya juga...
Keep posting - Keep update kaaaang...
Regards,

_________________
Anaknemo
"Reef keeping isnt just a hobby. Its all about how to accept n appreciate living beings."

Anaknemo

Global Moderator





Posts

: 771


Points

: 4270


Reputation

: 34


Join date

: 2014-05-30


Location

: BaleEndah-Bandung



Hi Reefers! 
IFC Official mengadakan small competition yang berlangsung terus menerus alias abadi tentang Hot Topic of The Month by Members IFC yang berhadiah menarik setiap bulannya. Kompetisi ini di dedikasikan hanya untuk para member IFC dan diadakan di Web Forum IFC IndoFishClub. 
Bagi yang belum mendaftar segera mendaftar agar bisa langsung mengikuti kompetisi tersebut. 
Untuk lebih detail lengkapnya silahkan cek langsung di TKP :
[You must be registered and logged in to see this link.]
Selamat berkarya dan semoga terpilih menjadi pemenangnya setiap bulan! 
Salam Air Asin, 
IFC IndoFishClub Official

indra nyimak

Moderator





Posts

: 364


Points

: 2930


Reputation

: 15


Join date

: 2016-12-04


Age

: 40


Location

: dki jakarta



---
Permissions in this forum:
You
cannot
reply to topics in this forum