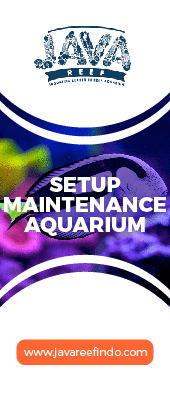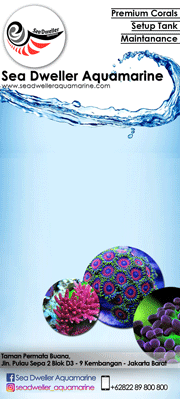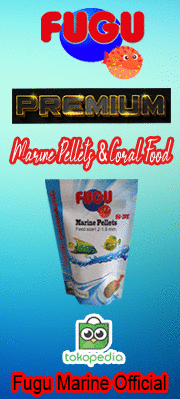 IKAN YG GAK SUKA HIDUP DI AIR =D
siapakah dia?
ini dia
[You must be registered and logged in to see this image.]
ikan glodok/mudskipper
ikan ini entah mengapa gak suka banget kalo di air dan katanya sih 90% hidupnya gak di air gan ... nah loh?
ikan kok jaim bgt ama air >_<......
secara fisik ikan ini unik dan khas. matanya menonjol ke atas seperti mata kodok, sirip depannya yg sering terlihat berfungsi seperti tangan kodok untuk menopang tubuhnya, kepalanya bundar. sekilas tak ada yg istimewa dari ikan ini tapi ketika siripnya mengembang baru terlihat bahwa ikan ini asyik dengan warna dan patternnya yg clasical bgt.
makanan di habitat aslinya macam2 seperti ketam(keong kecil yg biasa dijual di sekolah/pasar harga 500an itu loh), ikan kecil, udang, kerang, dan beberapa jenis serangga.
doyan banget hinggap di batang2 bakau dan di lumpur2. membuat sarang di dalam lumpur, sarangnya ini berupa lubang yang cukup dalam dan di gunakan untuk bersembunyi ketika air laut sedang pasang dan saat kawin karena telur2 ikan ini disimpan di dalam lubang ini dan dijaga oleh induk betinanya
memanjat akar-akar pohon bakau, melompat jauh, dan 'berjalan' di atas lumpur. Pangkal sirip dadanya berotot kuat, sehingga sirip ini dapat ditekuk dan berfungsi seperti lengan untuk merayap, merangkak dan melompat.
Daya bertahan di daratnya ini didukung oleh kemampuannya bernapas melalui kulit tubuhnya dan lapisan selaput lendir di mulut dan kerongkongannya, yang hanya bisa terlaksana dalam keadaan lembap. Oleh sebab itu, ikan ini setiap beberapa saat perlu mencelupkan diri ke air untuk membasahi tubuhnya. Di samping itu, mudskipper juga menyimpan sejumlah air di rongga insangnya yang membesar, yang memungkinkan insang untuk selalu terendam dan berfungsi selagi ikan itu berjalan-jalan di daratan.
sedikit tips dari saya kalau ingin memelihara ikan ini, tidak perlu aquarium yang besar cukup beri sedikit air dan batu atau kayu bakau untuk tempat mereka berjemur dan juga aquariumnya ditutup agar ikan ini tidak loncat keluar.... untuk pakan bisa diberi pelet kecil ikan =D
Bagus ini ikan, lucu hehehee

vampiro

Small Fish





Posts

: 38


Points

: 3372


Reputation

: 0


Join date

: 2014-04-23



---
Permissions in this forum:
You
cannot
reply to topics in this forum