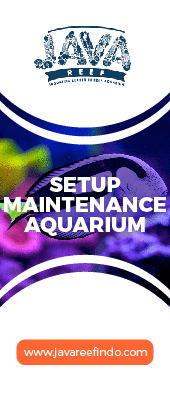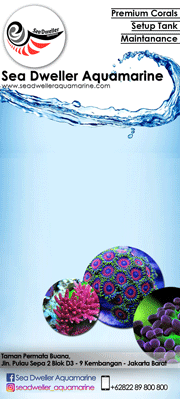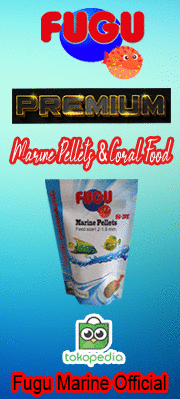 [size=33]Berawal duduk-duduk di ruang tamu dengan istri tercinta a.k.a menteri keuangan rumah tangga beberapa bulan yang lalu, muncullah protes karena di ruang tamu sudah ada 2 marine aquarium + di halaman depan 8 fish tank yang berfungsi sebagai QT + 1 frag tank all salt water tank...hahaahah.[/size]
Sang menteri keuangan rumah tangga pun memanggil mbah gugel dan bertanya tentang sesuatu. Setelah meminta wejangan dari mbah gugel selama 15 menit (dan sayapun was-was)  muncullah sebuah gambar hasil penerawangan dari simbah yang bikin saya lemas. 
Lemasnya lebih karena saya gak ngerti apapun tentang hasil penerawangan mbah gugul tersebut.
Gambar yang muncul : A Q U A S C A PE
Gambar tersebut muncul dengan sebuah ultimatum : 
"Papi (biar mesra....wkwkwk), buatkan mami (keliatan kan mesranya..hahha) 1 aquarium aquascape sebelum Natal 2016 atau aquarium air laut kamu saya pecahkan satu persatu"
Dengan semangat membahagiakan si mami tercinta, akhirnya sayapun memanggil si mbah gugel dan bertanya tentang aquascape. Kurang puas akhirnya saya meminta bantuan teman agar bergabung di group WA komunitas aquascape Makassar - MACO (Makassar Aquascape Community)
Dah ah...capek ngetiknya...langsung saja yak....wkwkkwkw
Main Tank : 60.5 x 40.5 x 40 (PxLxT - cm) + 3.800lph OFB
Sump : 22 x 25 x 40 (water level 20cm)
Filtration : sand bed reactor + chamber 1 filling with ADA Bio Rio (planning)
Return pump : Eheim 1250 with Check valve - external
CO2 reactor : DIY cerges reactor with diy injector + flow rotator
CO2 supply : 5kg co2 tube* + Ista mini selenoid regulator
PH controller : Saga* 
Dosing pump : Jebao DP4
Chiller : Resun CL-200
Additives : Masih bingung...wkwkkwk
Water movement : Macro flow swing
Lighting : CT Lite 98 watt - 3 channel
Substrate : ADA Amazonia + ADA 3 element + ADA power sand*
Rock scapping : Seiryu stone*
Theme : apa saja yang penting bini happy..wkwkw
Note : tanda * = planning
Sementara itu saja dulu....nanti akan di up date lagi pada saat hardscape set up 
[size=33]Abaikan latarnya...blm di ksh background...wkwkkw[/size]
[size=33]
[You must be registered and logged in to see this image.]
[/size]
Tabung CO2 masih pesen...xixixix
[You must be registered and logged in to see this image.]
Karena basic di marine aquarium, makanya filtrasi mirip2...hahahah.
Equipment jg menggunakan bekas dari marin aquarium yg tersimpan di gudang...hehhehe
Last edited by rheinhard on Wed 30 Nov 2016, 10:47; edited 1 time in total

rheinhard

Big Fish





Posts

: 295


Points

: 3771


Reputation

: 28


Join date

: 2014-04-22


Age

: 43



Tinktonk keracunan aquascape

Razor

Egg Fish





Posts

: 12


Points

: 3155


Reputation

: 3


Join date

: 2015-02-20



Razor wrote:Tinktonk keracunan aquascape
Penasaran.....wkwkwkkkw

rheinhard

Big Fish





Posts

: 295


Points

: 3771


Reputation

: 28


Join date

: 2014-04-22


Age

: 43




Onyx

Egg Fish





Posts

: 7


Points

: 3381


Reputation

: 0


Join date

: 2014-07-01



Karena diy injector fak berfungsi maksimal, jadinya modif ke model venturi tanpa needle wheel
[You must be registered and logged in to see this image.]

rheinhard

Big Fish





Posts

: 295


Points

: 3771


Reputation

: 28


Join date

: 2014-04-22


Age

: 43




hobbyikanlaut

Medium Fish





Posts

: 66


Points

: 3499


Reputation

: 1


Join date

: 2014-04-14



Proyek gagal *kaboooooooorrrrr

XIV

Big Fish





Posts

: 118


Points

: 3563


Reputation

: 2


Join date

: 2014-05-03



XIV wrote:Proyek gagal *kaboooooooorrrrr
Bwakakakakakakak.... Belum dapat feel nya... Hahahaha

rheinhard

Big Fish





Posts

: 295


Points

: 3771


Reputation

: 28


Join date

: 2014-04-22


Age

: 43




Batavia_Aquatic

Global Moderator





Posts

: 706


Points

: 3860


Reputation

: 52


Join date

: 2015-08-31




Aqualunatic_Makassar

Moderator





Posts

: 7


Points

: 2003


Reputation

: 0


Join date

: 2018-04-19


Location

: Makassar



---
Permissions in this forum:
You
cannot
reply to topics in this forum