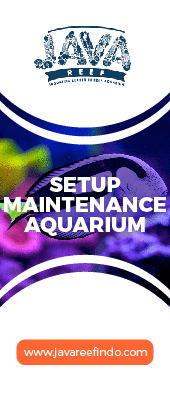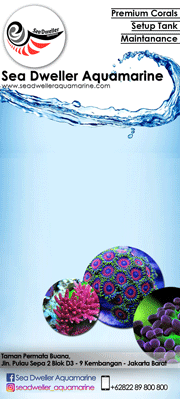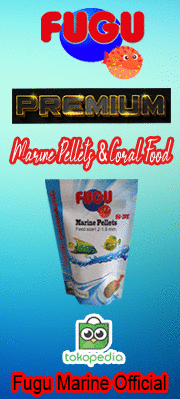 [You must be registered and logged in to see this image.]
Coral Reef Magazine Volume 1[You must be registered and logged in to see this link.]
[You must be registered and logged in to see this image.]
Page 1
THE MONTIPORA THAT WOULD MAKE ALL OTHER MONTIPORAS BLUSH!
Page 2
ORA Shortcake
Page 3
CORALS ADAPTATION TO LIGHT – PART 1
Page 4
THE KLYXUM SP. SOFT CORAL
Page 5
SINULARIA SPP.
Page 6
"DOPING" FOR WEAKENED TRIDACNA
Page 7
CALCIUM HYDROXIDE AGAINST HYDROID POLYPS
Page 8
LIONFISH WITH RESISTANT BACTERIA
Page 9
THE CORAL HAWKFISH-CIRRHITICHTHYS OXYCEPHALUS
Page 10
HERE'S HOW TO CATCH YOUR FISH IN THE AQUARIUM – PART 1
Last edited by Coral_Reef_Magazine on Thu 21 May 2015, 19:35; edited 3 times in total

Coral_Reef_Magazine

Small Fish





Posts

: 44


Points

: 2915


Reputation

: -1


Join date

: 2015-05-21



[You must be registered and logged in to see this image.]
THE MONTIPORA THAT WOULD MAKE ALL OTHER MONTIPORAS BLUSH!
The blog Aquanerd has recently published an article about the sale of a scion of a unique and unusual Montipora on the online commerce personal website of the famous Jason Fox.
Jason Fox Beach Bum Montipora, that is the name of the most beautiful and incredible Montipora that you will have ever seen, so much so that it outdidPokerStar, Sunset, Superman and Undata Montis.
Unlike them, it is not its polyps to be at the centre of attention. Its main peculiarity comes from the base of the coral, which is rainbow coloured. The polyps, as in the photo, are all blue with some neon green, while the base goes from red to green to purple and orange.
It is a unique coral, which is becoming part of our hobby thanks to Jason Fox, a well known propagator of some of the best corals in the world.
Until today, only one scion of the Beach Bum Montipora has been sold, for about $125.
----------
Page 1

Coral_Reef_Magazine

Small Fish





Posts

: 44


Points

: 2915


Reputation

: -1


Join date

: 2015-05-21



ORA Shortcake
[You must be registered and logged in to see this image.]
Today we want to tell you about a beautiful SPS coral named 
ORA
Shortcake
, which was revealed to the public, together with the description below, by a world famous firm that specialises in invertebrates and marine fish aquaculture, 
ORA
 Ocean Reefs and Aquariums
For those who have never heard of ORA, their aim is to provide a complete range of "aquacultured" products that can safeguard the future of this hobby while preserving the natural environment of the coral reef.
[You must be registered and logged in to see this image.]
[*]
Descriprion: The ORA Shortcake is a striking Acropora with luminous white and green branches accentuated by corallites and pink and red polyps. The base is dark red with matching corallites and red polyps. ORA Shortcake adapts easily to different lighting and current conditions, but the best colour is obtained in moderate lighting. It grows more slowly that most farmed Acropora, but it has proved to be very resistant throughout the years, and that is why ORA has decided to put it on the market. The specimen was obtained by comfrom a wild Australian colony in 2009, and it is one of the very few ORA corals that was not bred from scions grown in captivity.
[*]
Placement : Medium – High
[*]
Lighting : Medium – High
[*]
Current : Moderate – Strong
----------
Page 2
Last edited by Coral_Reef_Magazine on Thu 21 May 2015, 17:22; edited 1 time in total

Coral_Reef_Magazine

Small Fish





Posts

: 44


Points

: 2915


Reputation

: -1


Join date

: 2015-05-21



CORALS ADAPTATION TO LIGHT – PART 1
[You must be registered and logged in to see this image.]
Most aquariofiles have dabbled in aquarium illumination. Many have had the chance to observe how some hard corals with small polyps have adapted to different lighting conditions. Under certain lighting, they thrive. If they are positioned differently in the aquarium, they change colour, and colonies that receive less light can even perish if they are submitted to abrupt changes in exposure. These and many more observations on these effects were made in several reef aquariums. In order to better understand these experiences, it is useful to compare them more closely to three phenomena: light, photosynthesis and photoadaptation. Light has a fundamental role in the development of coral reefs and individual corals. Already in the nineteenth century it was discovered that the availability of light influenced coral reefs. Variations in light can influence the photosynthesis and the storage of calcium, and they play an important role in the reproduction of corals. We do not want to delve too deep into the physics of light, but we will closely observe the corals' need for light in the reef, to be able to later compare it to the artificial lighting condition in our aquariums. Our attention is focused mainly on two factors: light intensity and its spectral composition.
[You must be registered and logged in to see this image.]
The availability of light also depends on water quality and the shape and structure of the coral reef. Photo: D. Knop
Light intensity is usually called irradiance. It is defined as "the sum of light energy (photosynthesis) that concentrates on a given surface, divided by the size of it." (Kirk 1994) To measure irradiance two different units are used. The first one is the measure of quanta (ratio of the flux of photons), in quanta per square metre of lit surface per second (Quanta/m2/sec); where quanta are expressed in micro-Einstein (µE). One Einstein corresponds to one Mole of photons. The second measurement unit is for energy in Watt per square metre (W/m2). If you want to measure the photosynthesis, you have to measure the quanta, if instead you are interested in energy consumption, then you will use energy units. A conversion between these two scales is possible, but it requires knowledge of the spectral composition of light. In aquariology the most used measuring units are Lumen, Lux or Watt per litre, units that originated from lamp manufacturers. Since the need for light for the photosynthesis of corals is crucial to us, quanta measurement is significantly more appropriate, because we need to know which light composition is available for photosynthesis. Because of this we use the PAR (Photosyntheticaly Available Radiation) measurement. We will come back to this topic. In every area of the reef the quantity of available light depends on several variables. Among them, the physical condition of the water, through which light has to penetrate, is of paramount importance. Naturally, beside water quality what determines irradiance is the shape of the barrier reef. The light that reaches the water gets already partially repelled by the phenomenon of reflection. It penetrates the surface only partially. The angle of incident light varies during the day because of the apparent movement of the sun along the horizon. Seasons also affect change in the incidence of sun rays on the water, and this variation affects the barrier's ecology. During the day, in fact, corals and other sessile organisms in the barrier get periods of strong lighting, followed by periods of shade. This circumstance is significant especially in shallow water, since here the effects are rather emphasised. At deeper levels this phenomenon takes on gradually less pronounced characteristics, since in this part of the reef the incidence of light is not decisive anymore, being vertical for the most part. This means that the corals that live deeper underwater receive light from above, being only minimally influenced by the angle of the sunlight. In the deep, light intensity is usually related to the incidence of light on the surface. In nature, corals do not obtain a constant irradiance. This is the aspect of natural light that we are less able to reproduce in our aquariums. In most aquariums corals are subjected to constant light periods and have to adapt to that situation. This is a real process of adaptation to the environment with which the corals have to learn to live. In theory, it would be possible to obtain effects that are more similar to real conditions by moving the lamps above the aquarium (for example using a rail track on which the lamps move, thus changing the light incidence angle). However, since the majority of aquariums are not longer than two metres, this would not create any significant improvements. An alternative solution has been proposed with "the rotating aquarium" developed by Mitch Gibbs (GIBBS 1998). Instead of moving the light source above the aquarium, Gibbs moves the aquarium underneath it.
*Prof. Doctor Sanjay Joshi
*Prof. Doctor Sanjay Joshi was born in 1959 in New Dehli, India. Raised in Bombay, he moved to the U.S. in 1981. There he became a professor in industrial engineering at Pennsylvania State University. Sanjay Joshi has been a fresh water aquariofile since 1971, and has taken up marine aquariology since 1992. He regularly writes for specialized magazines such as Aquarium Frontiers and Marine Fish and Reef.
PART 2 FOLLOWS
---------
Page 3


Coral_Reef_Magazine

Small Fish





Posts

: 44


Points

: 2915


Reputation

: -1


Join date

: 2015-05-21



THE KLYXUM SP. SOFT CORAL
[You must be registered and logged in to see this image.]
Description: 
The soft corals of the genus 
Klyxum
 are always finger shaped, and consist, with few exceptions, of a trunk from which individual branches stem. One of the characteristics of these invertebrates is the large brown polyps that protude from the trunk or the branches. The corals of this kind are capable of inflating themselves, reaching enormous dimensions by filling their hollow parts with the water surrounding them (hydrostatic skeleton). If they are disturbed they shrink, becoming insignificant heaps of tissue, releasing great quantities of a viscous secretion. This can be felt also on the skin after a brief contact, and it is a remarkable characteristic through which the genus is easily distinguishable from others with a similar development pattern (for example, 
Sinularia
). About 15 years ago, the corals of this genus were defined in aquariology as "
Cladiella
". Later it was found to be actually part of the genus "
Alcyonium
", before being modified and creating the new genus 
Klyxum
. In the aquariological market this coral is offered under the non-matching generic name of "
Cladiella
" or "
Alcyonium
".
Lighting: Medium to high, it grows equally well under both fluorescent lamps and metal-halide lamps, but with the latter it shows more intense development.
Water movement: Medium, sometimes also strong.
Water quality: Not sensitive, it tolerates quite well water with a high organic matter content. Feeding: Not necessary, it mainly lives off the products of the symbiotic algae.
Cohabitation with fish: Without problems, as long as they are not coral eaters (for example, angel fish).
Cohabitation with invertebrates: It can cohabit with most other invertebrates, especially it can be kept with other soft corals without problems.
Breeding problems: Some nudibranch parasites often end up in the aquarium together withKlyxum corals that have just been imported, for example Dendronotus sp. The tissue regeneration of corals, when the aquarium is in good condition, is excellent, but the presence of parasites on other soft corals in the aquarium can be a problem. In this case, fresh water baths and natural predators like wrasses are advisable.
Artificial reproduction: With this genus, cutting individual branches is complicated. The fragments do not grow well on the new substrate, and the cut surface can easily contract infections that will turn into necrosis, causing tissue decay. Therefore, to make it propagate it is more favourable to place a rock next to the coral, to make it adhere to it, in order to later separate it slowly and without wounding it by using a nylon string (tightening it every two days). Obviously this procedure should only be done if the aquarium is in good condition, meaning when the mother colony is open and growing optimally.
Page 4

Coral_Reef_Magazine

Small Fish





Posts

: 44


Points

: 2915


Reputation

: -1


Join date

: 2015-05-21



SINULARIA SPP.
[You must be registered and logged in to see this image.]


Description: the soft corals of the Sinularia genus are almost always finger-shaped, and consist of, with few exceptions, a trunk from which individual branches extend. Characteristic of the soft coral Sinularia is the many sharp calcareous sclerites found at the base of the coral, and the fact that it has only one type of polyp, while other alcyonaceans have several, for example the genus Lobophyton, with a similar shape, or the mushroom shaped corals of the Sarcophyton Soft corals of the Sinularia genus can, after growing, reach large dimensions.





Lighting: moderate to strong, it grows well under HQI, T5, and LED.


Water circulation: moderate, and for brief periods also very strong.


Water quality: not delicate, it tolerates quite well water that is charged with organic substances.


Feeding: not necessary, it mainly lives off the products of symbiotic algae.


Cohabitation with fish: without problems, if they are not coral eaters (angelfish, butterflyfish, etc.)


[You must be registered and logged in to see this image.]
Photo by G. Di Basco



Cohabitation with invertebrates: it can cohabitates with most other invertebrates. It especially does not present any problems with other soft corals.


Care problems: Sinularia specimens are sometimes attacked by some nudibranchs and worms. However, because of their fast growth, their tissue regeneration is good


Artificial propagation: possible by cutting individual branches, which are then put between rocks or on small bases with the help of rubber bands, needles, or cyanoacrylate glue. However, sometimes it has problems taking root, because the tissue in the cut area dissolves. Therefore, this technique should only be tried if the conditions in the aquarium are good, meaning that the mother coral needs to be growing well and to be optimally opened.


--------
Page 5
Last edited by Coral_Reef_Magazine on Thu 21 May 2015, 19:36; edited 2 times in total

Coral_Reef_Magazine

Small Fish





Posts

: 44


Points

: 2915


Reputation

: -1


Join date

: 2015-05-21



"DOPING" FOR WEAKENED TRIDACNA
[You must be registered and logged in to see this image.]
The big mollusks of the 
Tridacnidae 
family can be weakened by transport and by incorrect care. Changes in the lighting and other environmental factors can have a negative impact on these animals, making them weaker. Normally, the symbiotic algae produce energy in the form of glucose, which is necessary for the animal's tissues. If this energy production is disturbed, the animal will be inevitably weakened. The weaker it is, the less chance it will have to adapt to the new environmental conditions. In fact, it seems that most of the losses during commercial procedures are due to the above mentioned problems.
Foto: Andrea Aurora
A question to the Tridacnidae expert, biochemist and molecular biologist Dr. David Yellowlees:
What do you think of a glucose replacement for a weakened Tridacna? This could be done by, for example, taking the animal out of the breeding aquarium and transferring it to a smaller container, filled with sea water from the original aquarium. In this water some sucrose is dissolved (normal sugar). The Tridacna has to stay in this solution for some time before it is returned to the aquarium. In this way, we expose the animal's tissues to a solution of sucrose which is broken down by acids and enzymes into glucose, fructose and carbohydrates, which are normally absorbed by the animal and transformed into other compounds (ATP), essential components for energy production. As soon as the animal's tissue comes into contact with the sugar solution, the carbohydrates penetrate inside by osmotic pressure, thus improving the energy production in symbiotic algae. This all works as theoretical reasoning. The question we need to ask is whether this type of treatment makes sense from a scientific point of view, or whether it could even be damaging to the animals in any way. I think that this treatment, which in the experiments conducted by me has been effective, is at least not dangerous, according to what has been observed so far. What is your opinion?
 Daniel Knop
 Dr. David Yellowlees:
I think that the explained procedure is correct. These mollusks need glucose, and the sugar bath provides it to the symbiotic algae stabilizing the organic exchanges. I do not know which influences the amino acids could have in this way, however small doses of amino acids could make sense too. Anyway, for bioavailability reasons, I would use Glucose (dextrose) instead of Sucrose (common sugar).
Dr. David Yellowlees, Researcher of biochemistry and molecular biology at James Cook University, Australia
Put some sea water (aquarium water) in a container adding Glucose (dextrose) to it. Doses: one teaspoon in 2 liters of water. The Tridacna has to stay in it for about 60 minutes. Repeat the treatment for at least three consecutive days. However we strongly advise against submitting healthy and well adjusted animals to this treatment, to try to force them to grow somehow. This would surely result in more damage than benefits. Apply the treatment exclusively to animals which show signs of stress derived from transport and lack energy.
Page 6

Coral_Reef_Magazine

Small Fish





Posts

: 44


Points

: 2915


Reputation

: -1


Join date

: 2015-05-21



CALCIUM HYDROXIDE AGAINST HYDROID POLYPS
[You must be registered and logged in to see this image.]
Hydroid polyps of the 
Myrionema 
genus sometimes develop so abundantly that they can constitute a problem, especially in hard coral aquariums. Some fishkeepers advise to eliminate the polyps by using calcium hydroxide powder mixed with water. First you stop the water circulation, and then you cover the polyps with the whitish solution. After a brief waiting period (about 30 minutes), the circulation can be restarted.
Myrionema hydroid polyps can be eliminated with Calcium hydroxide. Photo: D. Knop
-------
Page 7

Coral_Reef_Magazine

Small Fish





Posts

: 44


Points

: 2915


Reputation

: -1


Join date

: 2015-05-21



LIONFISH WITH RESISTANT BACTERIA
[You must be registered and logged in to see this image.]
Professionals of the industry often report problems with recently imported fish of this species, such as
P. volitans
,
P. radiata
and
P. zebra
. The animals usually arrive in good conditions, although a little skinny. After 3 to 4 days their eyes become cloudy, between the fifth and sixth day the white substance moves to the fins, and around the seventh or eighth day the fish die. Because of these frequent infections, sometimes up to 90% of the lionfish die, even when they are kept in the best conditions (individually separated and kept in 100 liter tanks with no connection between them).
An accurate examination shows the presence of the bacteria Flexibacter columnaris, responsible for diseases in guppy fish ("Mouth fungus", "false neon tetra disease" with necrosis of the skin, Bassler 1996). This result was also confirmed by the institute of ichthyic health in Stuttgart. The diffusion of this Myxobacteria, mainly found in freshwater fish, but also present in marine fish, is not news, and similar evidence has often been reported. (Bass­leer 1991).
It was a surprise, however, to notice that the antibiotics that are usually used against these bacteria did not have any effect.
[You must be registered and logged in to see this image.]
How could it be that fish that had just been imported invariably brought with them bacteria that was so resistant to antibiotics?
The cause is probably to be found in the practice of feeding them live fish (mainly guppies). Using alternatives such as frozen shrimp, the symptoms of infection regress drastically.
Why does this happen?
An experiment was carried out where several lionfish were put in one single tank, where it was also possible to separate them, so that they were all swimming in the same water. One of the animals was fed oviparous fish of Asian provenance (guppies, swordtails), and the rest were fed frozen shrimp. The one that had eaten the fish was dead after a few days, while all the others were perfectly healthy. It is known that the excessive use of antibiotics in Asian guppy farms has caused the appearance of resistant bacteria. The farmers even raise the saline concentration in the attempt to limit the risk of infection. It seems like the bacteria could have been transferred to the recently imported lionfish in this way, generating diseases that were resistant to treatment. Through accurate exams, it was possible to find the same symptoms in reproduced guppies, further confirming this hypothesis. Surprisingly, the bacteria in the deceased fish were located mostly in their internal organs, such as the heart and the spleen. The bacteria probably insinuated themselves in the organs of the lionfish through feeding. Therefore it is advisable to not use live fish of unknown provenance to feed the newcomers. Preferably, use frozen food.
Page 8

Coral_Reef_Magazine

Small Fish





Posts

: 44


Points

: 2915


Reputation

: -1


Join date

: 2015-05-21



THE CORAL HAWKFISH-CIRRHITICHTHYS OXYCEPHALUS
[You must be registered and logged in to see this image.]
Description:
This fish that reaches up to 10 cm in length comes from the Red Sea and from the coasts of East Africa. It has a typical shape and its body is covered in red-brown spots. It differs from the similar C. Aprinus from the Indo-Pacific because of its tail which is spotted like its body, whereas in the latter the tail has no spots and it is completely transparent. Cirrhitichthys oxycephalus has the fraying at the top of the spine of the dorsal fin that is typical of the Cirrhitidae family to which it belongs. This species is widespread and is often imported.
Behaviour: Just like all hawkfish, Cirrhitichthys oxycephalus often perches on corals or reef rocks, carefully observing the surrounding territory. The reinforced pectoral fins are used as a support aid. Because this fish has a reduced swim bladder, it is not a very good swimmer. The coral hawkfish can (and should) be kept as a couple. During mating the animals always tend to jump out of the water, making it necessary to have a cover, at least where this happens.
Cohabitation with other fish: This fish does not bother other small fish and shrimp only if its substantial appetite has been fully satisfied.
Feeding: In nature, the coral hawkfish feeds mainly on shrimp or other shellfish, and occasionally also on fish larvae. In an aquarium it must be abundantly fed, because it is very voracious and in case of lack of food it tends to jump out of the tank and it can occasionally eat the smaller inhabitants of the aquarium. When fed properly, however, it is innocuous.
Maintenance problems: Cirrhitichthys oxycephalus is a strong fish and does not fall ill easily, the only problem with keeping it in an aquarium is its tendency to jump out of the tank. It is therefore advised to cover it.
Page 9

Coral_Reef_Magazine

Small Fish





Posts

: 44


Points

: 2915


Reputation

: -1


Join date

: 2015-05-21



HERE'S HOW TO CATCH YOUR FISH IN THE AQUARIUM – PART 1
[You must be registered and logged in to see this image.]
Here is some advice on how to catch fish in a reef aquarium. We have already covered traps for fish and their correct use. But there are also some fish that, in reality, will never get into a trap. They are mostly the ones that feed on smaller organisms in the aquarium and that are not very interested, or not interested at all, in artificial food. Wrasses, for example, are hard to lure into a trap, and so are shrimp and the copperband butterflyfish Chelmon Rostratus. After several Tridacnas had been introduced in its aquarium, One Chelmon Rostratus had suddenly started biting them incessantly through their opening, in many cases causing their death. It was lured into a trap just by placing a Tridacna inside it as bait. But sometimes, even this trick doesn't help, and in this case we will have to work without a trap. To do this, you will need two transparent synthetic divider plates, preferably made of acrylic. They should be tall enough to be possible to place them in the aquarium and to move them through the aid of tie-rods and supports. Place both of them in the tank so as to create a separate section that is connected to the rest of the tank by an opening through which, in theory, the fish should be able to enter. It is better to fix the plates in the chosen position, for example holding them up with pieces of living rock, and to leave them all night in the aquarium to let the fish get used to their presence.
With two acrylic plates that can be moved it is possible to isolate an area of the aquarium, making it easier to catch the fish. Graphics: D. Knop
When the fish, after a couple of days, have accepted the new arrangement and might have already entered the separate area in search for food, it will be time to try to catch it. With the help of someone else we can try to direct the fish towards that area, after getting it to come out from its hideout between the rocks. Some time might pass before the fish that we want to catch can be made to get into that separate area. But as soon as that happens, we will move the two plates so as to close off the exit. Now the fish can be easily captured with a net, as long as you keep the plates in position, to prevent it from escaping through a crack between them and the aquarium glass. A less demanding way to catch coral fish requires a "night shift." Just like us, fish have the habit of sleeping during the night. If we observe the aquarium a few hours after the lights have switched off (including the lights in the room), many fish that had hidden between the rocks during the twilight phase are now swimming freely again where they find a better current.

During the night, the fish, like this Naso Elegans, will be wandering sleepily around the aquarium and are easy to capture. Photo: D. Knop
Some stay still, maybe leaning on a rock, some move slowly near the bottom. Either way, all of them seem sleepy and a bit absent-minded. It is often easy to touch the fish you want to catch with a net, and make it move. In the case of these sleepy fish there usually isn't a real attempt at escaping. If the fish moves forward slowly, you should wait for it with another net. So if you take by surprise a fish that is sleeping in open waters, it should be fairly easy to catch it. You should not under any circumstances try to catch it with your hand, since this would give you no results. Many fish have sharp spikes on their dorsal fins, and also poisonous glands in their skin, which produce a secretion that is usually not dangerous, but can be very painful. This is true especially in surgeonfish of the Acanthurinae subfamily, or, in a completely unique measure, in rabbitfish from the Siganidae family. A special variation of the traditional net, which I built a few years ago, can be of help in capturing the fish more delicately. A substantial disadvantage in the traditional net is the irritation that it provokes on the sensitive skin of the fish. Another disadvantage is the fact that some specimen end up getting their fins or gills tangled in it. If this happens, it will certainly be a cause for panic in the captured animal, and sometimes in the aquariofile too. Moreover, the use of the net can even cause wounds, and, inevitably, the extraction of the fish from its element, water. My goal was to create something that would prevent the contact between the skin of the fish and the net, at the same time making it possible to move the animal while keeping it in the water. We are talking about the "bag net," or rather, the "capture bag."
The "capture bag" is an accessory that is still not available on the aquariological market. That which does not exist yet, might actually exist… Photo: D. Knop
It is made of the usual metallic support structure with a handle, but which is fitted, instead of a net, with a plastic bag. If you move this bag slowly in the water, the fish will react with a lot less panic compared to their reaction to the net, because the transparent plastic material is almost not visible at all. In theory, the idea could be developed further, for example in a support on which to attach a common bag used for transporting fish, so that after you caught them you just have to detach the bag from the support and close it, without having to transfer the captured animal again. Maybe some manufacturers will be inspired by this article to create this new product…
------
Page 10

Coral_Reef_Magazine

Small Fish





Posts

: 44


Points

: 2915


Reputation

: -1


Join date

: 2015-05-21



Similar topics
---
Permissions in this forum:
You
cannot
reply to topics in this forum