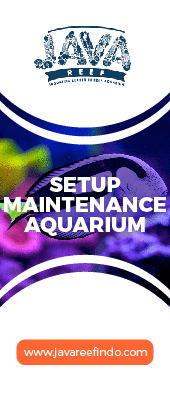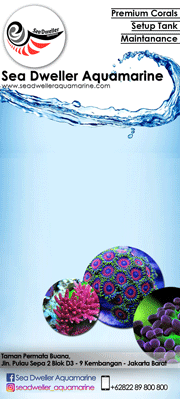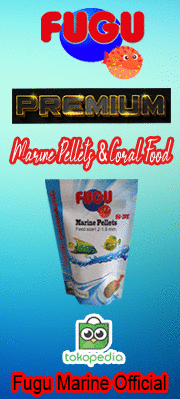 Skimz Pur CARB-0.8 (CARBON)-1500ML
Skimz Pur CARB-0.8 adalah karbon pelet 0.8mm berkinerja tinggi dengan ruang pori yang superior, cocok untuk menghilangkan limbah organik terlarut, bau busuk, racun dan perubahan warna air.
Pur CARB-0.8 akan membuat air Anda jernih untuk memungkinkan penetrasi cahaya maksimal yang membantu meningkatkan kesehatan karang Anda.
Skimz Pur CARB-0.8 diproses dengan aktivasi uap suhu tinggi yang menghasilkan karbon berkualitas tinggi, yang memungkinkannya menyerap berbagai senyawa organik. Karena tingkat porositas mikronya yang besar, satu gram bisa memiliki luas permukaan hingga 1225 m.
Skimz Pur CARB-0.8 memiliki kandungan abu yang sangat rendah, tidak mempengaruhi pH di akuarium dan aman untuk semua jenis akuarium, bahkan sistem terumbu karang yang sensitif dengan organisme kompleks.
fitur
Ukuran pelet kecil untuk luas permukaan yang tinggi
Kandungan debu rendah yang lebih mudah berkumur
Beragam ukuran pori
Kekerasan yang superior
Spesifikasi
Jumlah yodium, mg / g - 1000
Nomor kekerasan, min. - 97
Luas permukaan total, m / g - 1225
Instruksi
1. Gunakan setengah cup (125 ml) Pur CARB-08 untuk setiap 200 liter (50 galon) volume air akuarium.
2. Tuangkan jumlah yang dibutuhkan ke dalam tas penyaring poliester atau nilon.
3. Bilas Pur CARB-08 di bawah air keran untuk menghilangkan debu sebelum digunakan.
4. Tempatkan CARB-08 di jalur aliran air di dalam filter akuarium dan ratakan sebanyak mungkin.
5. Ganti Pur CARB-08 setiap 3 sampai 6 bulan tergantung dari stocking density.
6. Keluarkan Pur CARB-08 saat merawat ikan Anda dengan obat karena bisa mengurangi penampilan. Pur CARB-08 yang tidak terpakai harus disimpan disegel di wadah aslinya sampai dibutuhkan. Gunakan Pur CARB-08 untuk menghilangkan obat setelah perawatan selesai.
Karbon aktif "Terbaik" dari Amerika Serikat
Java Reef Brand and authorized Distributor
Skimz - skimmer, pump dc/ac, biopellet reactor, Fluidizer, carbon, biopellet, Chaeto Reactor and ETC
Kessil - A 80, A 160, A 360, AP 700
Nemo Light - 18 Watt, 36 watt, 54 watt, 72 watt
Dupla Marin - Calcium, magnesium, KH, easy marin, trace element, DUpla bacter, booster, and fish food
Aquapharm - Ph buffer, 5 in 1 coral food, Trace element A & B, calcium, strontium, magnesium, and etc
Other brand we sell
Maxspect
Seachem
Bubble Magnus
Reef Octopus
MAGNA
J-REEF
Brightwell
Two little fishes
Ocean Nutrition
RED SEA
NYOS
Giesemann
JEBAO
EASY REEF
DYMAX
API
KESSIL
JAVA reef studio
Ruko CBD blok L no 6, Green lake city
Jakarta Barat
Contact Number
Steven Ponto - 08157040255 (WA & CALL)
Nico - 087788139434 (WA & CALL)
Admin - 082318283689 (wa only)
SEE YOU GUYS in here

Adminjava

Big Fish





Posts

: 404


Points

: 3295


Reputation

: 0


Join date

: 2018-01-22



Om kalau tank dalam masa cycling apa boleh menggunakan carbon?

Arcersama

Egg Fish





Posts

: 1


Points

: 2002


Reputation

: 0


Join date

: 2018-04-10



Similar topics
---
Permissions in this forum:
You
cannot
reply to topics in this forum