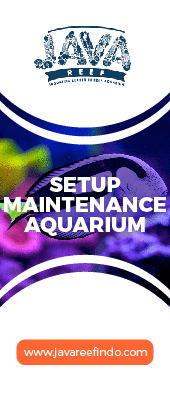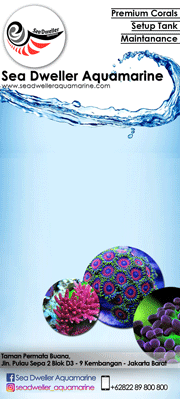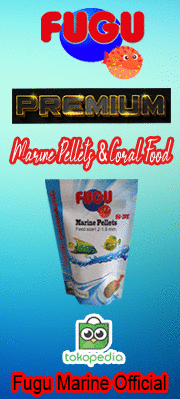 SKIMZ IN INDONESIA
Java reef adalah Authorized Distributor dari SKIMZ. Skimz adalah produk yang berasal dari singapura, produk ini berhasil menembus tidak hanya pasar asia tetapi skimz telah berubah selam 18 tahun terakhir ini untuk menjadi GLOBAL brand dan telah berhasil menembus pasar Amerika (bulk reef supply - biggest e commerce for reef supply in USA), Dupla in germany, India, Dubai, Brazil, Japan, Indonesia, Singapore, China, Hongkong, mexico, peru dan lain lain. Skimz memfokuskan untuk meberikan harga terbaik dengan produk yang demanding untuk pro reefer sekaligus. Skimz adalah brand dengan produk tipe yang terbanyak tidak hanya skimmer dan pompa, melainkan reactor, biopellet, salt dan banyak lagi.
About skimz
Skimz mengkhususkan diri dalam merancang dan membangun skimmer protein paling maju untuk para profesional dan penggemar. Kami berkomitmen untuk membawa Anda peralatan terluas seluas mungkin dengan harga terjangkau untuk akuarium laut dan terumbu karang.
Skimz Singapore LLP dimulai pada awal tahun 2000. Kami memfokuskan tahun-tahun awal kami dalam penelitian dan pengembangan produk yang agresif, dengan tujuan membawa peralatan laut terbaik ke profesional dan penggemar. Saat ini, kami memiliki peralatan terluas termasuk reaktor biopellet, campuran garam, pompa akuakultur, tangki akuarium, media filter, rak frag, dll. Kami bahkan merancang skimmer protein komersial khusus untuk peternakan akuakultur dan industri kelautan.
Skimz menggunakan bahan dan teknologi terbaru dalam pembuatan peralatan kami. Hasilnya: Kami membawa peralatan dengan kualitas terbaik! Skimz berusaha untuk terus memperbaiki produk kami. Banyak informasi berguna tersedia di website kami. 
Produk Skimmer yang java reef bawa
Ada 5 line skimmer yang java reef bawakan untuk reefer indonesia saat ini.
Monster series
kita memiliki tipe dari SN 127, 147, 167 dan 207. untuk kapasaitas liter mulai dari 500 liter sampai dengan 2000 Liter per jam.
Mengapa monster? monster series menggunakan DC pump merk skimz. Keunggulan dari skimmer ini bukan hanya harga nya yang relatif sangat terjangkau, akan tetapi skimmer ini memiliki air intake (penarikan udara) terbesar di DC skimmer dengan harga sekelasnya maupun atas nya. Hanya sebagai contoh sn 127 - kapasitas 500 liter memiliki air intake sebanyak 540 liter/ jam. dengan air intake sebanyak ini, ini adalah pemastian bahwa skimmer anda dapat menghasilkan bubble yang sangat halus dan memiliki daya pemgbuangan amonia dan nitrate yang sangat-sangat baik. Harga dimulai dari Rp 2,800,000 kapan lagi anda mendapatkan skimmer fenomenal dengan harga kaki lima?
Skimz SM167 3rd Generation Monzter Protein Skimmer has a smaller footprint than its predecessor, comes with low wattage QuietPro DC skimmer pump and RPM controller.
The new Skimz Monzter Protein Skimmer has been redesigned to include with a Gear System Drain Plate. This unique gear system outlet provides a smooth and easy adjustment for the water height in the skimmer. It uses 70 gear teeth for perfect outlet control.
Skimz has developed the new air silencer for easy cleaning and maintenance.The new Easy Cleaning Air Silencer is adjustable and easy to dismantle. During cleaning, you can unscrew the base plate and take the chamber apart for cleaning.
Skimz SM167 draws an air intake of 1,200 litres per hour and is suitable for aquariums up to 1,200 litres.
Skimz Monzter D-Series Skimmer has five different models: SN127, SN147, SM167, SM207 and SM257.
Dimension:
L220 x D210 x H560 (mm)
Skimmer Body Diameter:
160 mm
Pump:
Skimz QuietPro QPS4.0 DC
Power AC100-240V 50-60Hz
24V DC/2.5A
Air Intake:
900 – 1,200 L/h
Total Watts:
12 – 19W
For Aquarium:
up to 1,200L
Next type of skimmer will be reviewed tomorrow!!!!!thanks for reading..Java reef

Adminjava

Big Fish





Posts

: 404


Points

: 2842


Reputation

: 0


Join date

: 2018-01-22



kalau SM167 brp liter air ya pak? cocok untuk akua 150?

Xenia

Small Fish





Posts

: 31


Points

: 2953


Reputation

: 0


Join date

: 2014-07-01




viper

Egg Fish





Posts

: 24


Points

: 3022


Reputation

: 0


Join date

: 2014-04-11



Xenia wrote:kalau SM167 brp liter air ya pak? cocok untuk akua 150?
cocok pak karena skimz sm 167 mempunyai kapasitas 1200 liter / jam karena biasanya akuarium tipe 150 L memiliki sekitar 600an liter. skimmer yang baik harusnya 2 kali lipat dari kapasitas main tank

Adminjava

Big Fish





Posts

: 404


Points

: 2842


Reputation

: 0


Join date

: 2018-01-22



Adminjava wrote:

Xenia wrote:kalau SM167 brp liter air ya pak? cocok untuk akua 150?

cocok pak karena skimz sm 167 mempunyai kapasitas 1200 liter / jam karena biasanya akuarium tipe 150 L memiliki sekitar 600an liter. skimmer yang baik harusnya 2 kali lipat dari kapasitas main tank
jd cocoknya yg tipe diatas dia yg 267? bisa minta di PM in sm167 dan yg 267 thx before

Xenia

Small Fish





Posts

: 31


Points

: 2953


Reputation

: 0


Join date

: 2014-07-01



---
Permissions in this forum:
You
cannot
reply to topics in this forum