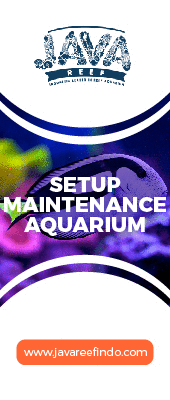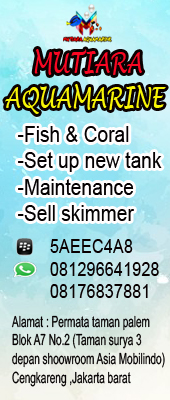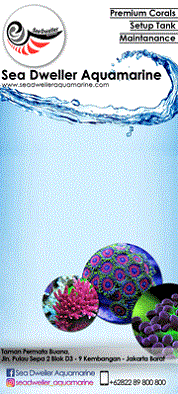 Translator for this Forum
<
Widget by DAW-XP
Top posting users this week
Top posting users this month
INDOFISHCLUB OFFICIAL VIDEO
INDOFISHCLUB 1 YEARS ANNIVERSARY
INDOFISHCLUB EXHIBITION
INDOFISHCLUB 3 YEARS ANNIVERSARY
INDOFISHCLUB 4 YEARS ANNIVERSARY


Hi Reefer Indonesia!

Di kesempatan ini, saya akan mencoba menjelaskan sebisa mungkin tentang Biological Filtration.
Sebagai informasi, definisi filtrasi biologi sering diartikan oleh sebagian besar orang sebagai Natural Filtration, yang mana sebenarnya bukan sepenuhnya Natural.

Biological Filtration adalah sistem filtrasi pada aquarium laut yang mana pada penggunaannya dibantu oleh biota/zat yang disediakan oleh alam. 
Contohnya adalah Refugium, disini peran refugium adalah sebagai wadah untuk media biota macroalgae berkembang.
Macroalgae bersifat fotosintesis oleh karena itu dibutuhkan pencahayaan yang cukup untuk mereka berfotosintesis dan berkembang dengan baik.

Pada dasarnya Macroalge memiliki fungsional sebagai media biota penyerap Nitrate dan Phosphate. Jika media ini dikombinasikan oleh Mechanical/Chemical Filtration (akan dibahas di topic selanjutnya) maka akan menjadi tambahan filtrasi yg baik bagi system aquarium kita.

Biological Filtration bukan berarti tanpa resiko. Meski tergantung dari media biota macroalgae yg digunakan, tetap hal ini memiliki ancaman yang terkadang tidak disadari.
Biota macroalgae yang diketahui secara umum dan sering ada di pasaran adalah :
-) Chaeto
-) Rumput Asam
-) Angguran
Dari sekian jenis paling favorit dan direkomendasikan adalah Chaeto.
Kenapa dengan Rumput Asam dan Angguran? 
Mari simak pengalaman yang saya pernah alami dibawah.

Rumput Asam dan Angguran, meski macroalgae ini sangat cepat menyerap No3 dan Po4, ada kelemahan yg bisa membahayakan biota kita di aquarium jika tidak paham.
Mreka dapat spawning pada masa tertentu dan buruknya saat spawning mreka dapat melepaskan apa yang mereka serap selama itu dengan bonus level O2 pada air menurun. Mirip snowstorm/bacteria blooming? Yup tapi ini tidak menghasilkan Bacteria melainkan membawa masalah.
Maka dari itu seringkali pengguna macroalge ini sering memantau dan melakukan trimming. Yang mana saya sendiri belum paham kapan mereka harus segera ditrimming. Banyak yg bilang saat warna batang/daunya sudah bukan kehijauan tapi kekuningan.

Lalu bagaimana dengan chaeto?
Kenapa dia menjadi favorit seharusnya anda sudah tahu kenapa.
Chaeto tidak spawning dan tidak bisa releasing balik. Justru semakin lama dy berkembang dan tumbuh  justru dy akan makin membanyak. Minusnya jaga2 kalau dy sampai rontok, jangan sampai tersedot return pump.

Apakah Biological Filtration berarti hanya penggunaan refugium? Tidak. Selain penggunaan refugium biasanya dengan merutinkan interval Waterchange sebagai pengganti mineral2 yang depleted. Termasuk penyuplai plankton. Rutinitasnya bisa 3 - 5x dalam seminggu melakukan WC. Tapi, bukan berarti anda bisa mengandalkan ini saja, WC saja tidak mungkin cukup. Karena kita sendiri tidak tahu pasti kandungan mineral dan lain2 dalam air yg kita gunakan untuk WC merupakan air dengan kualitas bagus. Jadi sebaiknya anda tetap tambahkan supplemen additivenya spt Ca Mg Kh dll.

Sementara segini dlu... mohon maaf jika ada yang salah dan mohon koreksi jika saya salah.
Ilustrasi nyusul ya hehehe...mata sudah berat banget untuk melek hehehe

To be continue
_________________
---
Batavia Aquatic
Marine Tropical Fish & Corals Online Store
Phone : 082111383489 (SMS/WA/Call)
BBM : 576FF792
Facebook : Batavia Aquatic
Email :
[You must be registered and logged in to see this link.]

Batavia_Aquatic

Global Moderator





Posts

: 522


Points

: 1783


Reputation

: 40


Join date

: 2015-08-31



Chaeto butuh lampu berapa Watt buat tumbuh dan gak rontok?
Bisa gak gunain lampu kaya Philips? Yang berapa Watt? Warna lampunya yg cool white / warm white?



gurame

Egg Fish





Posts

: 5


Points

: 543


Reputation

: 0


Join date

: 2017-02-22




---
Permissions in this forum:
You
cannot
reply to topics in this forum