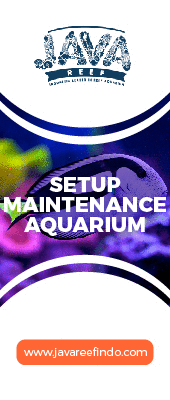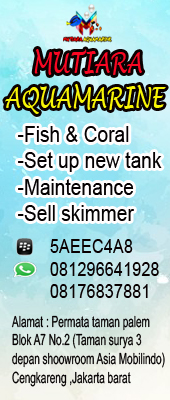 Translator for this Forum
<
Widget by DAW-XP
Top posting users this week
Top posting users this month
INDOFISHCLUB OFFICIAL VIDEO
INDOFISHCLUB 1 YEARS ANNIVERSARY
INDOFISHCLUB EXHIBITION
INDOFISHCLUB 3 YEARS ANNIVERSARY
INDOFISHCLUB 4 YEARS ANNIVERSARY


Ready Stock 
[You must be registered and logged in to see this image.]
The Milwaukee Instruments "MC" Controllers have a user selectable set point and a visual "Power Activated" LED notification light. Power to the controller box is turned on when the reading is Above or Below ( user selected ) the selected set point. These MC Controllers are ideal for CO2 or ozone dosing. 

With each Milwaukee Smart controller, your aquarium will have the individual attention that it needs. 

Each unit comes with 12 VDC adapter, mounting kit, probe, probe holder and starter calibration solution for pH. (factory calibrated for ORP)
Professional pH controller especially designed for use with aquariums.


User selectable Hi/Low Set Point 



Manual 2 points calibration 



Visual LED alarm 



Supplied with 12 VDC adapter and mounting kit 



Power plug for CO2 dosing 




Double junction pH electrode with 2m cable (BNC connector)



[You must be registered and logged in to see this image.]
The MA871 is an optical instrument that employs the measurement of refractive index to determine the % Brix of sugar in aqueous solutions. The method is both simple and quick.
Samples are measured after a simple user calibration with deionized or distilled water.
Within seconds the instrument measures the refractive index of the sample and converts it to % Brix concentration units.
The MA871 digital refractometer eliminates the uncertainity associated with mechanical refractometers and is easily portable for measurements in the field.

The measurement technique and temperature compensation employ methodology recommended in the ICUMSA Methods Book (Internationally recognized body for Sugar Analysis).
Temperature (in °C or °F) is displayed simultaneously with the measurement on the large dual level display along with icons for Low Power and other helpful message codes.
Key features include:
• Dual-level LCD
• Automatic Temperature Compensation (ATC)
• Easy setup and storage
• Battery operation with Low Power indicator (BEPS)
• Automatically turns off after 3 minutes of non-use



Manual 2 points calibration





Visual LED alarm





Works with 12 VDC adapter





Power plug for CO2 dosing





Double junction pH electrode (BNC connector)




Contact:
WA: 08111086899/08990015493
Bbm: ALPHA71 atau ALPHA72
Telp: 021-29336522
[You must be registered and logged in to see this link.]
Jl Patra Tomang IV no 71 Duri Kepa Jakarta Barat 11510

---
Permissions in this forum:
You
cannot
reply to topics in this forum